Chokhor Gepel Ling hosted a group of monks from Gaden Jangtse Monastery who traveled around the USA for 16 months, sharing their unique monastic culture and performing arts with North American audiences.
The Tsawa Monks' Tour returned to India in October 2012.

To reach Geshe Lobsang Tenzin for herbal med refills please email him directly at lobsangten@yahoo.com.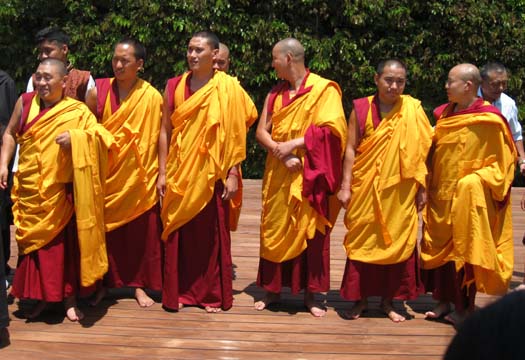 More info about the Tsawa Monks 2011-2012 World Peace Tour:
www.tsawamonksusa.com
for further questions: monks@tsawamonksusa.com.